Japanese Auto Locators

offer a specialist finding service and offer for sale high specification Japanese direct vehicles

Thank you for visiting our site

We are closed for:

Friday 31st July
Saturday 1st August
Sunday 2nd August

Please do feel free to email in any requirements and we will reply Monday onwards.

Latest news:

The new generation super-wide 47 inch bed with split beds is now being built so one person can sleep and the other sit and read.

The winter stocks have now arrived and we have over 150 imports on 2 sites here UK.




Mazda Bongo Showroom :: view examples of current and recent stock

Why Buy a Bongo?

Motorhome :: Bongo Camper Conversions

Other Campers / Sports / General MPVs / Classics / LPG Conversions

Toyota Alphard

Nissan Elgrand

Mitsubishi Delica Camper

Camper Hire

Bongo & MPV Parts

Innovative Campers - Our online shop for Spares and Accessories for Bongos and other MPVs

About Us :: what we do and why we do it

Why Buy From Us? :: some of the benefits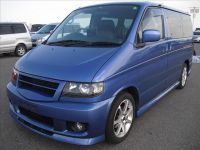 Japanese Auto Locators
Telephone :: 01386 792946